After she was diagnosed with Hodgkins Lymphoma, actress Lourdes Colon decided she would record and share her journey via YouTube. In her very real version of reality TV, Lourdes shares the highs and lows of her ongoing life and death battle with cancer. It's a struggle that has played out very publicly via social media, including
Facebook
, where updates on her condition and news of fund-raising events are shared with more than 2,000 "friends."  Family and friends regularly offer prayers and words of encouragement, such as:
"Thinking of you and wishing you were here! I luv ya my forever friend. fight girl fight !!!"
"Dear Lourdes, sending you love and light…"
"You are in my prayers every day."
"Never stop fighting!"
The 46-year-old actress, who had a guest starring role on the TV show
Without a Trace
, starts to cry when recalling her diagnosis in September 2010.
Read Related: WTF is Cancer, a Film Everyone Should See
"The moment my doctor told me I had
cancer
and it was verified, it was like every cell in my body was speaking to me, and it was like you're not doing the treatment, you're going to do it natural," she says. "And you're going to make a difference in the world." The irony that she wanted to make a difference and didn't know how is not lost on Lourdes, as can be seen in this emotionally raw video. At one point, she calls someone for coaching, noting: "I want to be powerful, and right now I'm falling apart."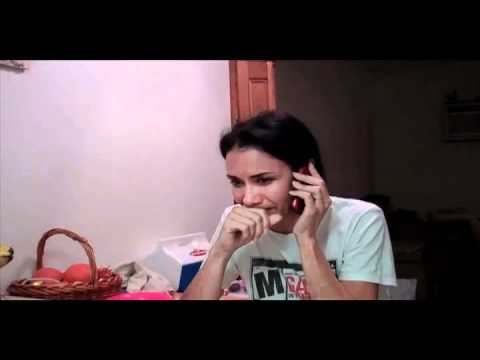 The desire to inspire people was the impetus for
Option C
, the title of her video series, which she hopes to turn into a documentary. Lourdes' goal is "to inspire the world to no longer fear cancer but rather take it on, become powerful in your decisions and beat it once and for all no matter what anyone says. It's your life. Take it back!"
Seguir Leyendo :